Our most aerodynamic sock is derived directly from our professional team sponsorships. The pros have tested this sock in competitive settings at the highest level.
The cuff is a fully sublimated High-Speed Light spandex. It is woven with stripes that function as virtual 'trip wires', which improve the flow of air over the foot and ankle for speed. This cuff is paired with a time-tested and perfected lightweight and supportive fabric around the foot, which helps maintain a consistent temperature. The ergonomic cut encompasses the foot and provides outstanding comfort. Constructed with Meryl Skinlife® the fabric is anti-static, anti-stress, and anti-bacterial. It provides and promotes temperature regulation, circulation, and durability.
To lessen the impact on our planet, our custom socks are not individually packaged and are free of tags, labels, and hooks. For customers who need retail packaging, we offer a recycled paper sleeve and plastic hook, upon request.
Available in either black or white material base, with fully printable cuffs.
Approximately 16 cm in height, measured from the top of the ankle.
Sizes: S (37-40), M (41-44), and L (45-58)
Timeline

This garment is available in our 8-week program.
Minimums (MOQs)

This garment has a MOQ of 50 pieces per design, per garment.
View full details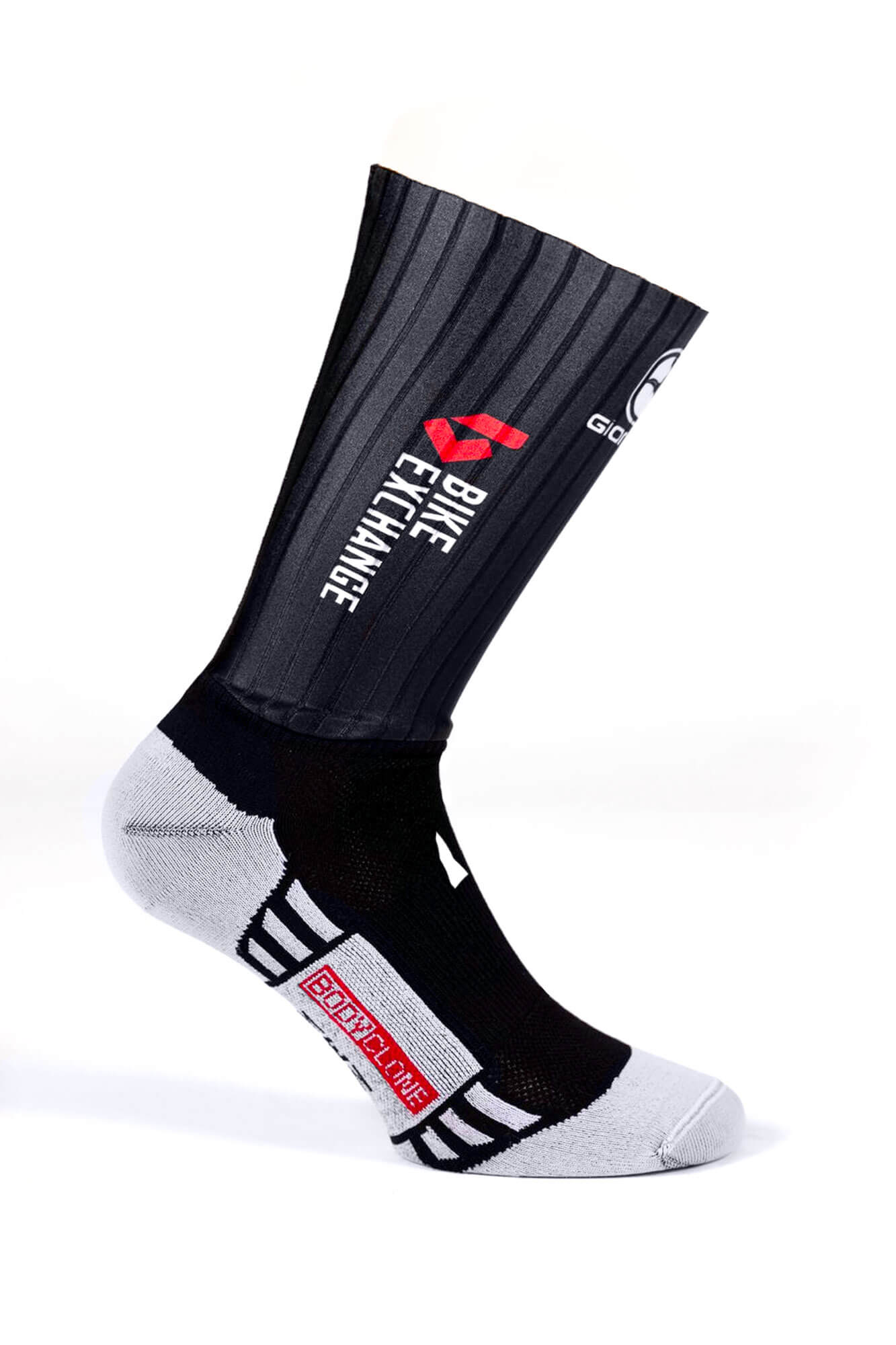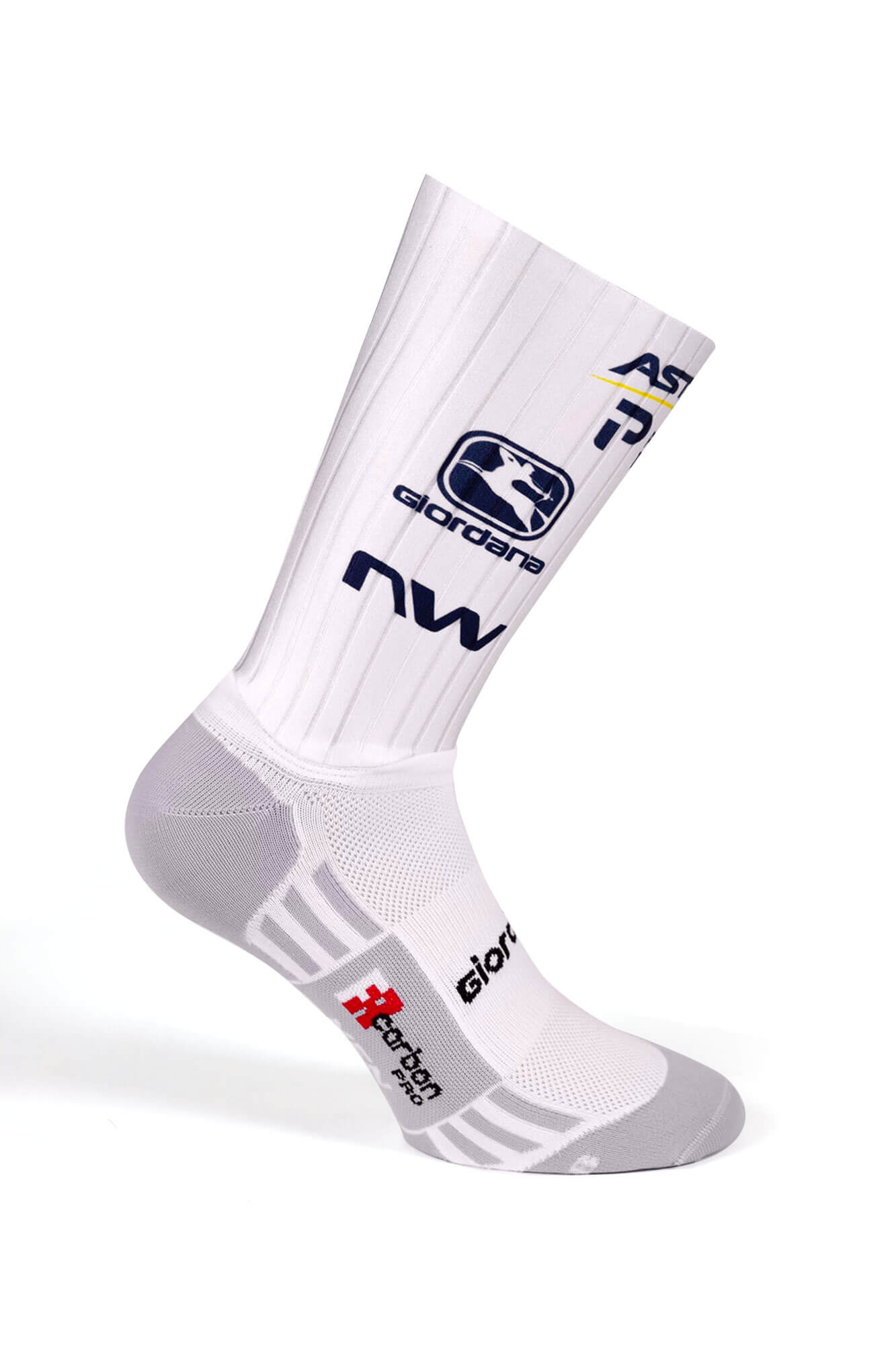 Take the Next Step
Give us a little info about your needs and we'll be in touch within the next business day. Or contact us directly during regular business hours.