The FR-C Pro Sleeveless Tri Suit looks very similar to traditional sleeveless race suits. Giordana has been able to take the tested suit to a new level with better fabrics and smarter design.
The top is built out of aerodynamic High Speed Light fabric. This Lycra has a striped texture that helps improve the aerodynamics over smoother materials. The zipper is shorter than on many a tri suit to keep fabric bunching to nearly nothing. The collar is cut low and sits flat so that it doesn't move up when hunkered on the bike and it offers no restriction when swimming or running. Likewise, the armholes are cut so as to not restrict in swimming nor to bunch up when riding. Both the collar and armholes are finished with narrow strips of contoured fabric that sits flat and never chafes.
The bottoms are made from two different kinds of Lycra Power. Offering medium compression and high abrasion resistance, the center panels woven from Gravity Interpower Lycra Power are tough. The printed panels are made from Gravity Pes Lycra, also featuring medium compression, which sublimates easily. Both are treated with a Durable Water Repellant (DWR) finish to improve the materials resistance to sweat, salt water, and chlorine as well as minimizing how much water can soak into the material. Contoured, silicone-lined, 7.5cm wide Stay Put leg hems to keep the legs from riding up, regardless of whether it's in the swim, or bathing in sweat on the ride or run.
As the right thickness chamois can make all the difference in the world, Giordana offers three pad options, each of differing thickness, to be sewn into the bottoms via Tri-Stitch sewing. This three-step zigzag method increases durability.
Because this is a race suit for any distance, this sleeveless suit comes with lots of pockets. The jersey has two side-access mesh pockets in back that feature generous stretch. They can take stuff as small as gels, as large as a vest and warmers. The shorts feature two front pockets that are out of the way of your legs, but allow for easy storage for and access to bars and gels.
Tech Specs
Four-needle stitching utilized throughout.
Two side-access mesh jersey pockets are big enough for vest and warmers.
Two front-access short pockets for bars and gels.
Aero High Speed Light fabric, UPF 35+, for top.
Three kinds of compressive DWR-treated Lycra Power, UPF 50+, utilized in bottoms.
Main bottom panels available in either Blue Midnight or Black.
Reflective stripe sewn into rear seam on left leg for extra safety.
Three chamois choices, all with a top layer of aloe vera-infused Cirro fabric.
Timeline

This garment is available in our 8-week program.
Minimums (MOQs)

Giordana has no required minimum quantities to place an order. Our published MOQs are thresholds to get optimum pricing. This garment with regular options has a MOQ of 5 pieces per design, per garment.
Sizes

Men's Sizes Available: 2XS - 5XL
View full details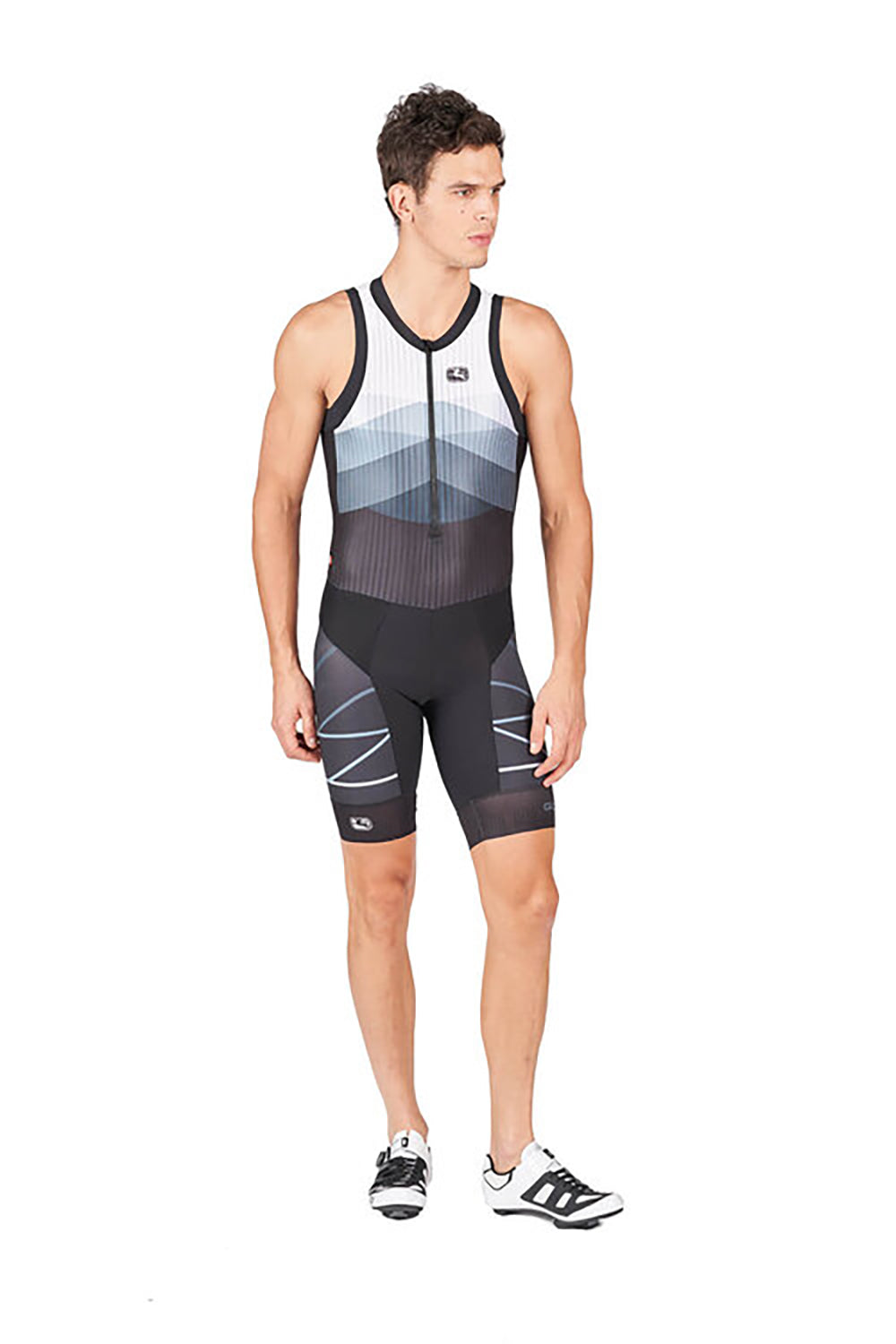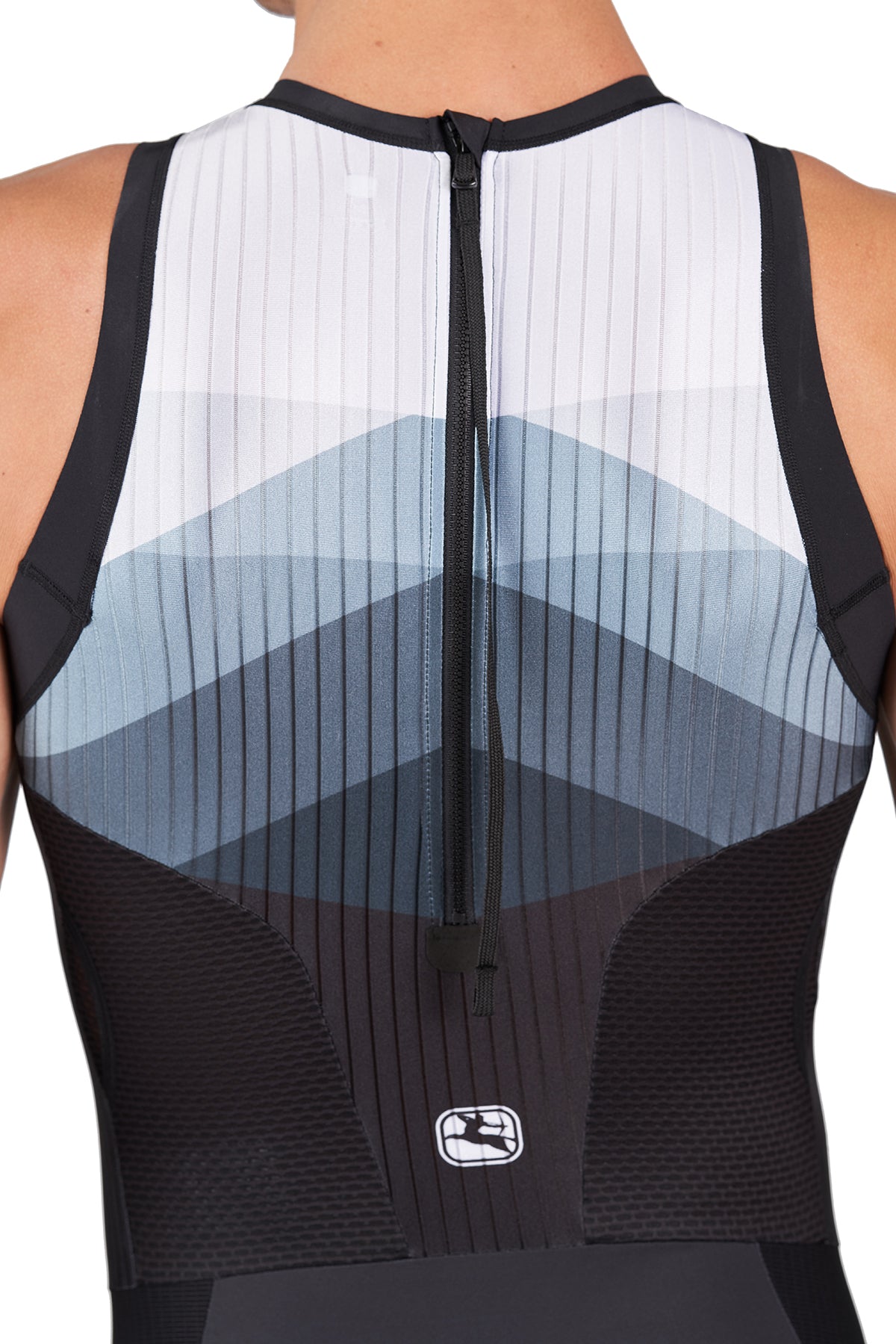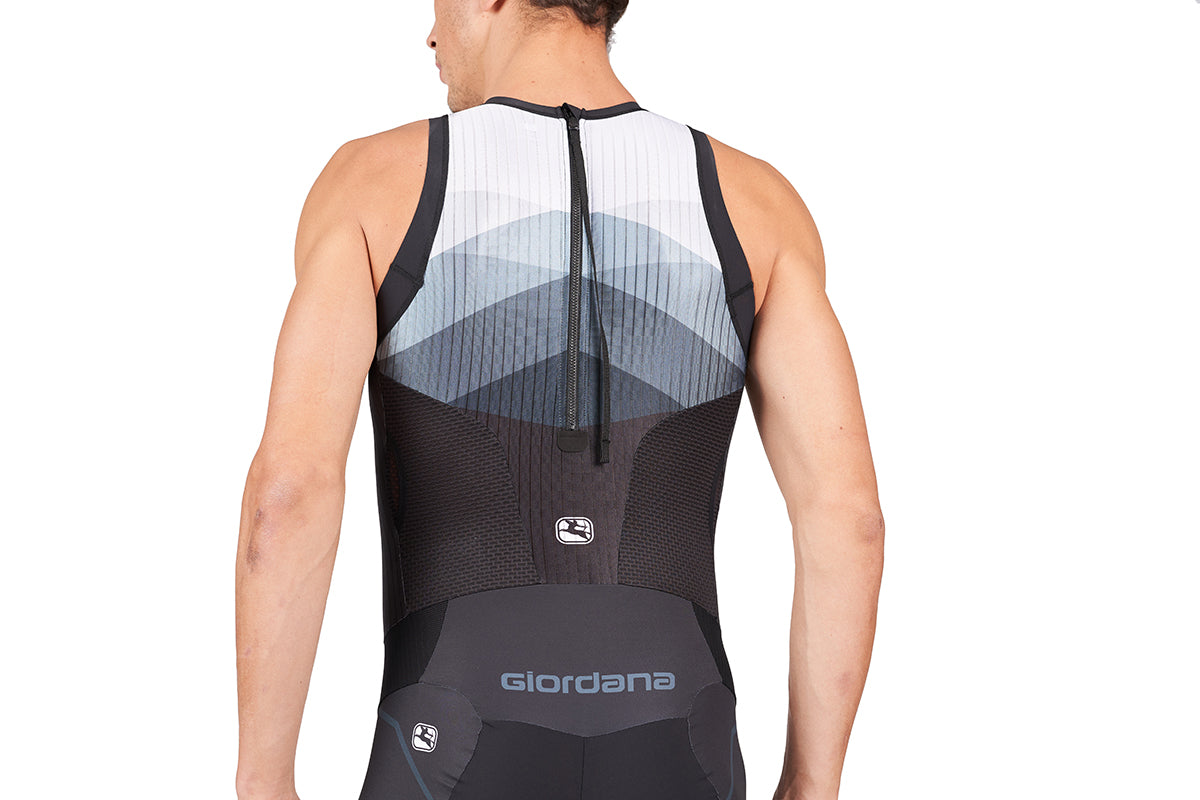 Take the Next Step
Give us a little info about your needs and we'll be in touch within the next business day. Or contact us directly during regular business hours.