Well suited for summer or winter temperatures, Merino Wool is a truly magical natural fiber.
The Merino Wool Socks are one of the most versatile accessories in the entire Giordana collection. Merino has the ability to keep the body cool or warm, and pulls moisture away from the skin without becoming saturated as quickly as many synthetic fibers. A few pairs of these could be the only socks a cyclist needs to face an entire seasons worth of cycling.
Made in Italy
Material + Care
70% Merino Wool - 29% Nylon - 1% Lycra
Our material manufacturers select suppliers from among those that guarantee and promote respect for animal welfare. Furthermore, they are members of organizations that ensure the application of guidelines. All Merino Wools in Giordana products are sourced from animals that are flock bred in farms where mulesing is not practiced.
Sizes: S (37-40), M (41-44), L (45-58), XL (49-52)
Timeline

This garment is available in our 8-week program.
Minimums (MOQs)

This garment has a MOQ of 50 pieces per design, per garment.
View full details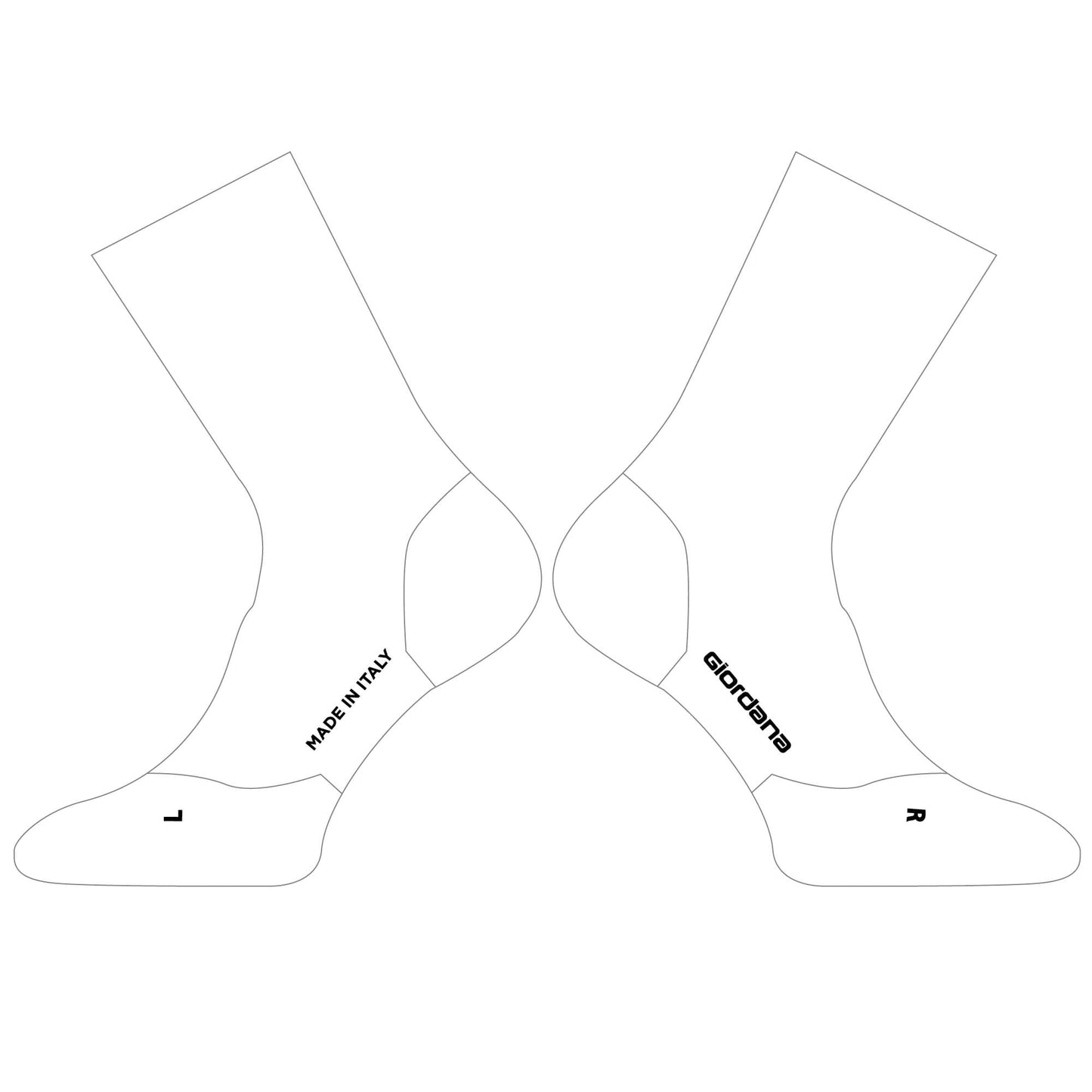 Take the Next Step
Give us a little info about your needs and we'll be in touch within the next business day. Or contact us directly during regular business hours.